The hypnosis app Powermind expands into the world
Lovisa Strömsholm has always been interested in psychology and how we can influence our thoughts.
– It all comes down to our "mindset", when we change our thought and behavioural patterns we can change so much else around us.
She is the founder of Powermind, which offers self-hypnosis programs by an app. Here she talks about her exciting journey with her company and their expansion into the world.
During high school, Lovisa wanted to improve her self-confidence and self-esteem. She looked for different tools and solutions, everything from self-help books to coaching and conversations, but she did not really find anything that helped.
– By chance I finally found an audio track with hypnosis for better self-confidence in English on Piratebay. I was curious but skeptical. I tried the audio track and was amazed by how logical and efficient it was. The audio track simply "guided" the listener to a different thought pattern, a way of thinking that I immediately saw the benefits of.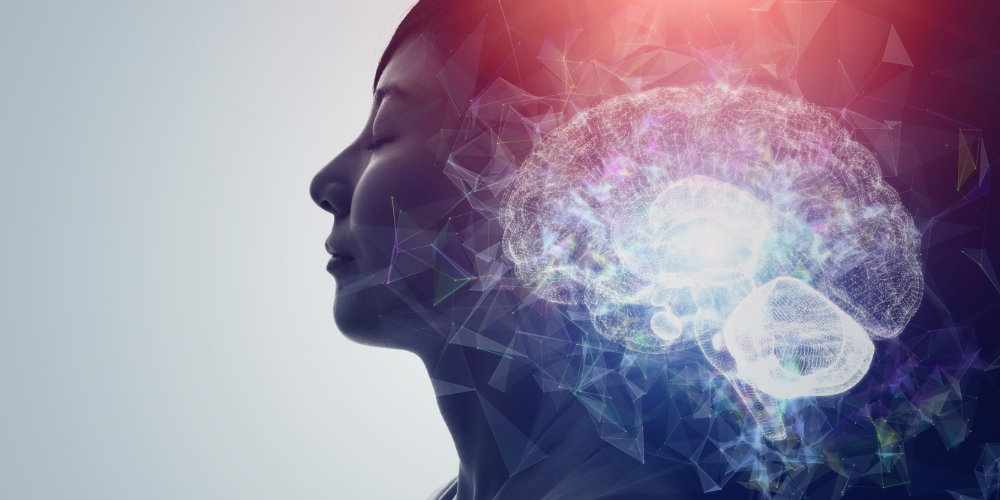 Lovisa continued to listen to the hypnotic audio track for several months, until she no longer had a need for it. Many years later, she wanted a similar tool for managing stress, so she went to the App Store to download an app with hypnosis, but she did not find one that matched what she was looking for.
– I simply decided to create one myself.
Proven method
Elite athletes around the world have used hypnosis for decades to visualize their goals and how they achieve them, they know how important mental preparation is. But mental preparation can help in so many more areas than just sports. Take, for example, a job interview: If you enter the interview with thoughts of being unqualified, that you do not fit in or do not perform well in interviews, or other negative thoughts, then it is difficult to get the job. You would probably not get the job even if you were more qualified than the one who finally gets the job.
Charisma and attitude is so important, and they can be influenced, says Lovisa. If instead, you enter the interview with thoughts of how awesome you are in different areas, or what skills you have that would be useful for the company, then you immediately have a completely different starting point. 
– I think it's cool how much we can affect ourselves with the right guidance, and hypnosis is a very interesting tool that can be used in so many different areas. I want to make hypnosis easily accessible, cool, and mainstream.
How come your app has become so widespread do you think?
– I think more and more people are interested in personal development and in improving themselves. We live in a society with a lot of focus on the individual, where it is important to invest in your own health and personal development in different ways. It is important to be healthy, inside and out.
It is also a stressful environment right now, with a lot going on in terms of epidemics, armed conflicts and environmental challenges. It is a lot to take in, and it may cause stress and anxiety on different levels. Our goal is to offer a simple, effective tool for personal development, to help people grow and improve themselves in different areas, but also to offer a tool for guidance in handling difficult emotions and thoughts like stress, she adds.
According to the Swedish Public Health Agency, 41 percent of the Swedish population aged 16–84 reported mild or severe issues of worry, stress or anxiety in 2020. Therefore, her hope is that the Powermind app can be a tool to help guide people to deal with these emotions in a better way, while also offering guidance on "softer" topics such as dating, social skills and careers, and so on.
You are now expanding internationally, what is the plan?
– We are now taking the Powermind concept further to expand to the Spanish speaking- and Latin American markets. We have just signed a great team, led by our Latin American General Manager Björn Isaksson. We have already started the production and launch date is set for Summer of 2022. After that, further expansion to English awaits. 
And how are you going to finance your expansion?
– We are raising funds right now for further growth and tech investments. The cost of expanding into the Latin American market has already been borne by the Latin American team, but there is still room for additional investors who wish to join us for our journey.
Who do you prefer to see with you as investors?
– We are interested in both smart capital and "only" capital. When it comes to smart capital, we are particularly interested in people with a good network and connections for future growth. Someone with experience in taking companies from seed to unicorn status is also interesting, especially someone who is an expert at optimizing the customer journey. During spring 2022 we will focus on retention and churn, so an expert in these areas would be perfect.
So far, we have a really good network of investors who provide amazing guidance, she explains. Powermind is situated at Norrsken House and is backed by Johan Flodin (former CMO of KRY), Emil Åkesson (CEO and founder of Vetrik), Joanna Törngren Redebrant (Founder of Nyfikna Investerare and former CEO of Unga Aktiesparare) and several others.